HK-92 Interceptor


Vital statistics
Type
Hunter Killer 92 Model
Faction
UTSEA
Role
Air and Space Strikecraft
Contractor
SkyTech
Primary Weapon
Four "ACE" Cannons (Arc Containment Energy)
Secondary Weapon
Twelve Sky Piercer Missiles
Chronology
Created
January 22, 2507
Creator
Edgar Higgs
Retired
-
Service length
2507-?
Operators
UTSEA

Harchempia

Kanderarch

Skywing Covenant

Axis of Freedom
The HK-92 Interceptor is the improved variant of the HK Interceptor series of Light air and space fighters developed by SkyTech for the UTSEA, the Interceptor saw use during the invasion of Borelecava with high success and low casualties.
Unlike previous incarnations the HK-92 was capable of "Amorphous Flight" a term the describes the vessel's ability to transform from an atmospheric fighter to a space vehicle in mere seconds, it also is capable of retracting many of it's wing parts to safe space within Star Carriers and Harbingers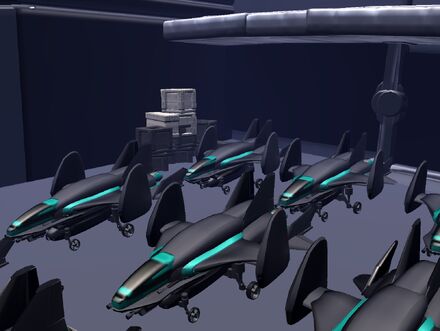 Ad blocker interference detected!
Wikia is a free-to-use site that makes money from advertising. We have a modified experience for viewers using ad blockers

Wikia is not accessible if you've made further modifications. Remove the custom ad blocker rule(s) and the page will load as expected.